Due Diligence
Streamline the onboarding due diligence process
There are many complex and manual parts in the supplier onboarding process, due diligence no longer has to be one.
With Contingent you have data from millions of suppliers at your fingertips empowering you to search, assess and verify supplier risk data from one platform in an instant.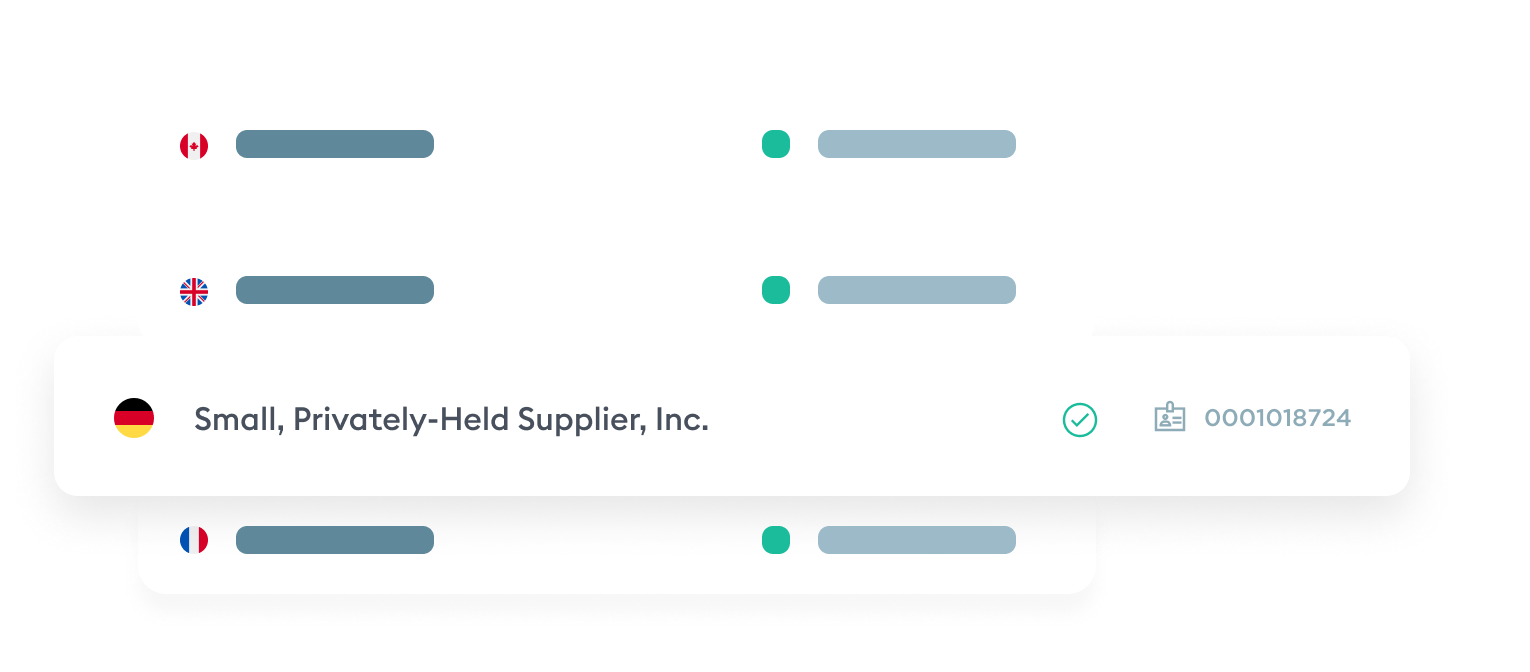 Sourcing
Insight saves you time and money
Contingent helps you source more effectively. Truly understanding a potential or current supplier, whether that means gaining an insight into their financial performance over the last 3 years, or being notified about a new owner that may have an effect on the strategic direction of the business - helps you in contract negotiations and when it comes to investing in the supplier relationships that are most aligned to your business goals.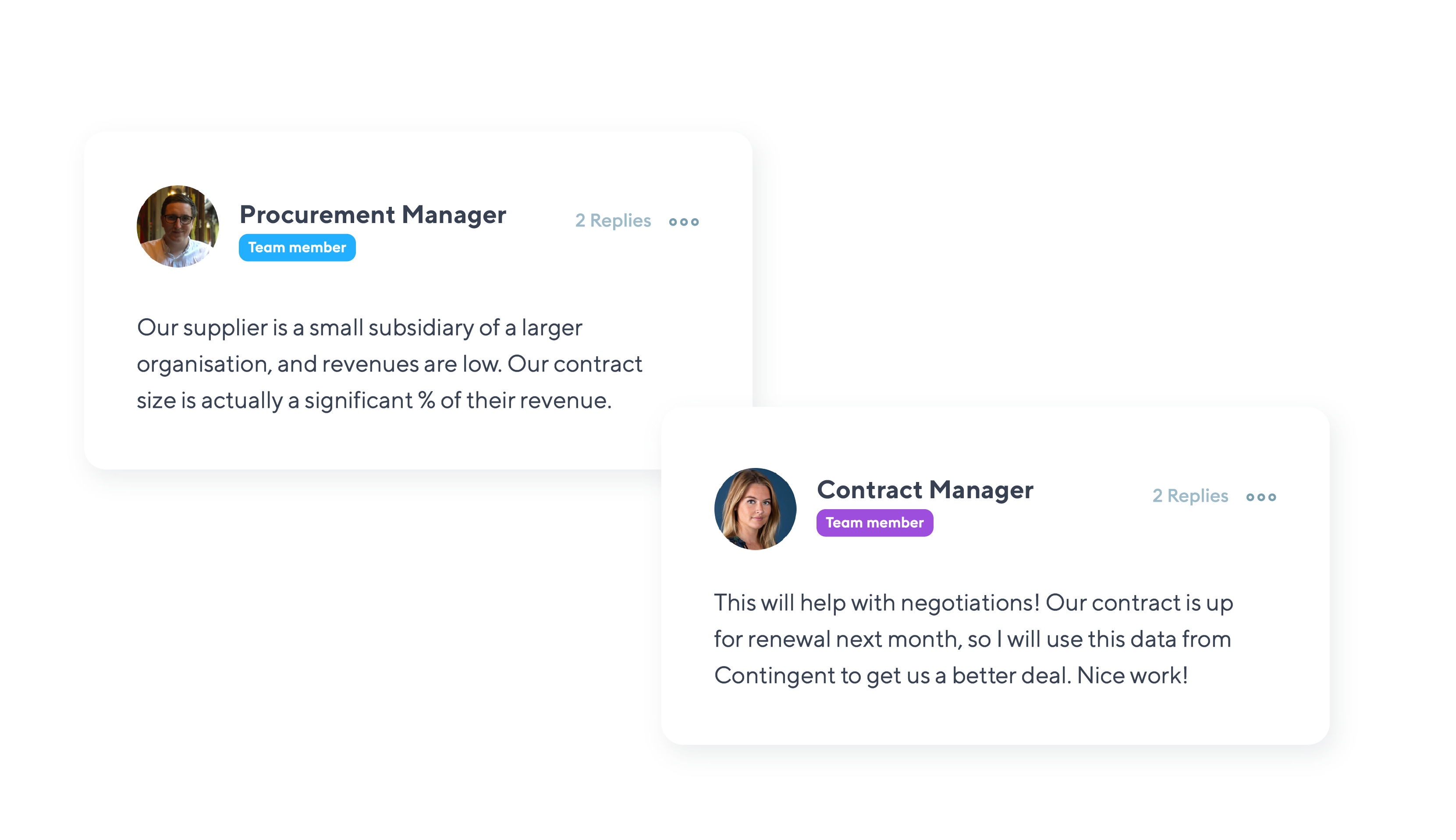 Ongoing Monitoring
No more surprises
Shift to a proactive approach - stay on top of what's happening in your supply chain to make better decisions.
Feel confident and gain clarity, identify risks and uncover opportunities that help drive your business forward. Set up customisable alerts that fit your day-to-day, delivered into the platforms you already use e.g. Slack, Email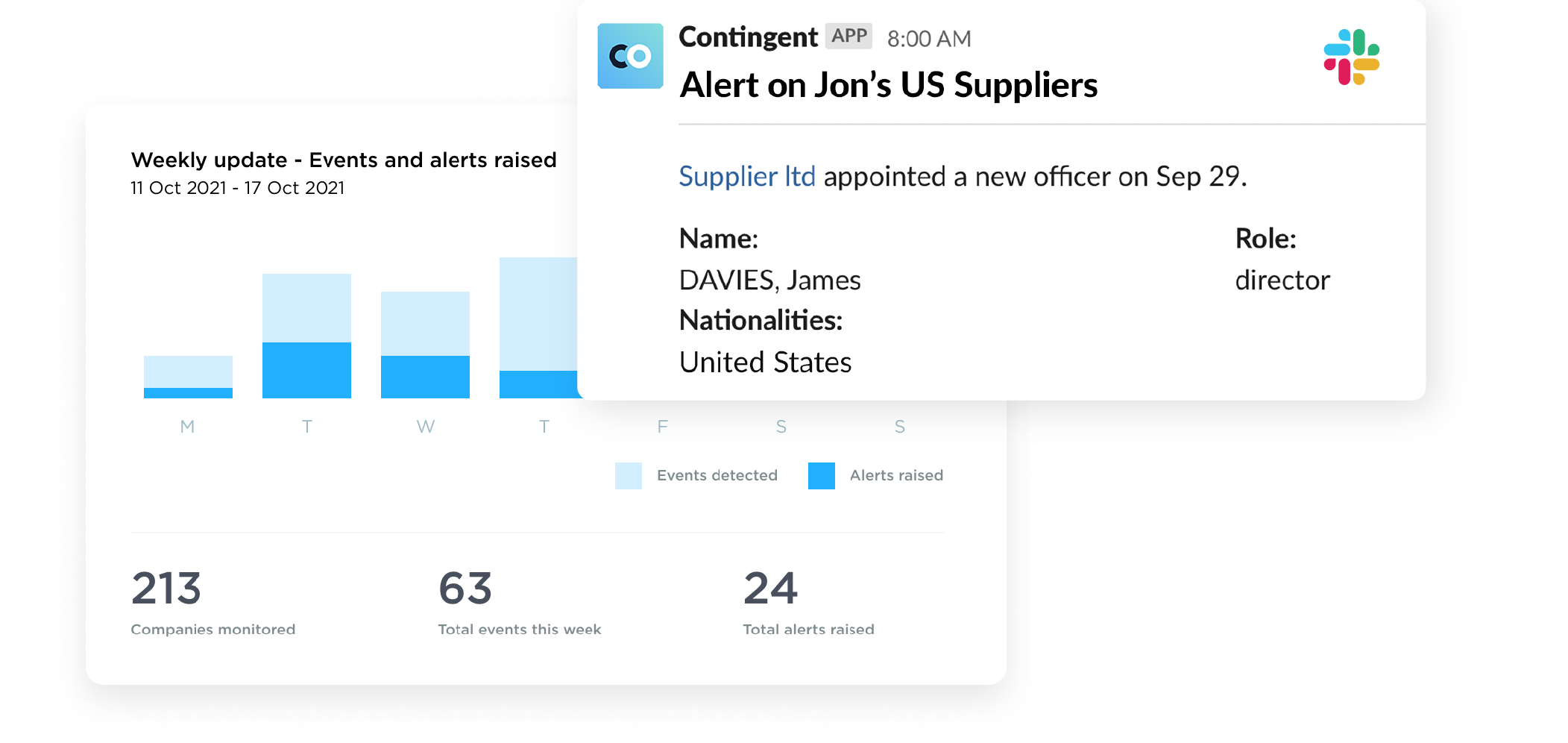 Supply Chain Mapping
An up to date view of your supply chain
Contingent simplifies and digitises the capture of supplier data from tier one to tier N.
The commonly-used spreadsheets and periodic audits deliver static data that quickly goes out of date. With Contingent, all 3rd+ party data is stored in a central location. This means all your suppliers, and their suppliers can log information in one place and on the fly, giving you an up-to-date view of your supply chain.
Crucially - any data that is inputted is then resolved upon validation - ensuring all data is accurate and consistent.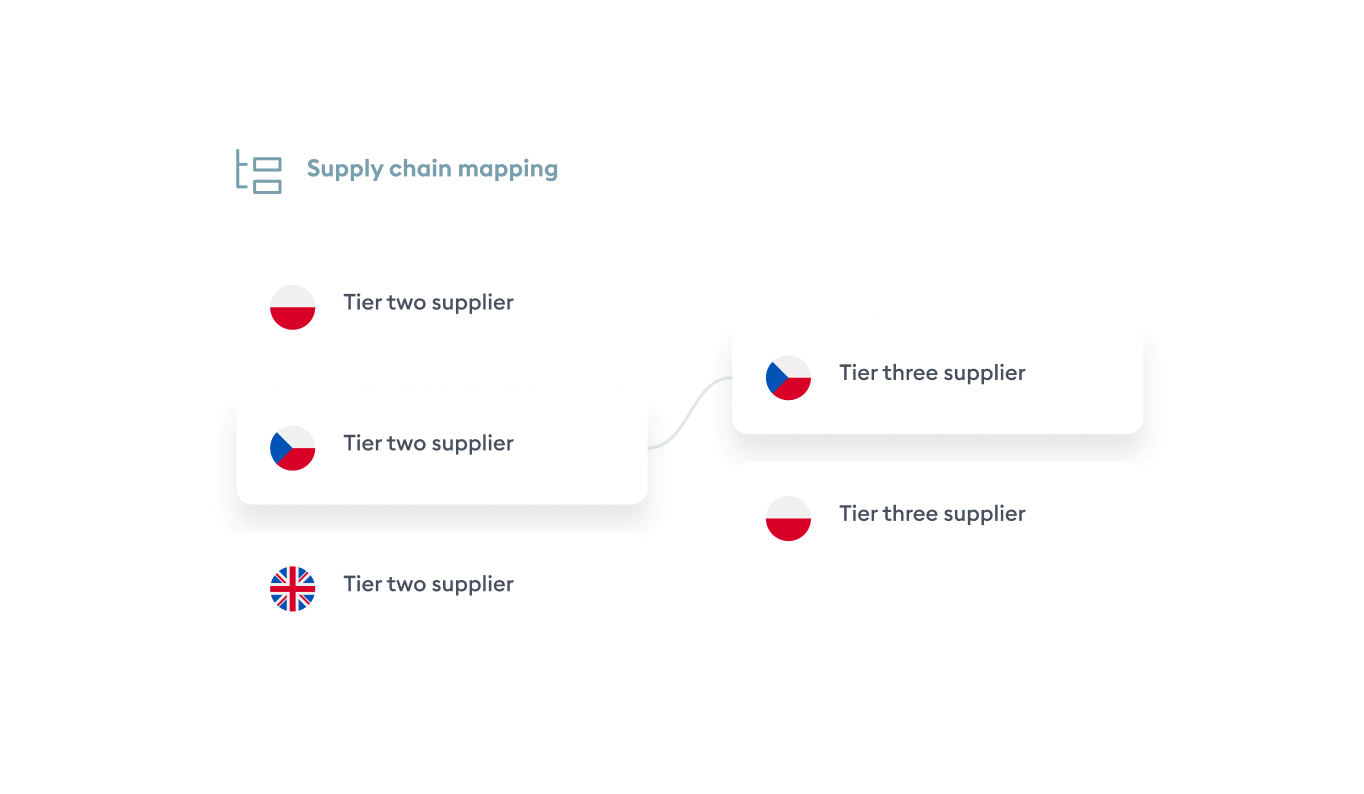 Operational Resilience
Build resilience with supplier monitoring
Not just a buzzword, operational resilience is here to stay, and pressure is mounting with deadlines fast approaching. The FCAs deadline is in March... How confident are you that your team have an up to date view of your critical outsourcers and other key suppliers?
Contingent helps you build resilience by proactively monitoring across your supplier universe in order to capture business changes, financial performance risks, beneficial ownership changes, sanctions, PEP's and adverse media alerts amongst others.