$8.2m boost to Contingent

Supplier Insight & Third Party Risk Platform
Contingent is excited to announce our latest round of funding! Our Supplier Insight & Third-Party Risk platform makes procurement easy for the whole business by reducing risk and friction.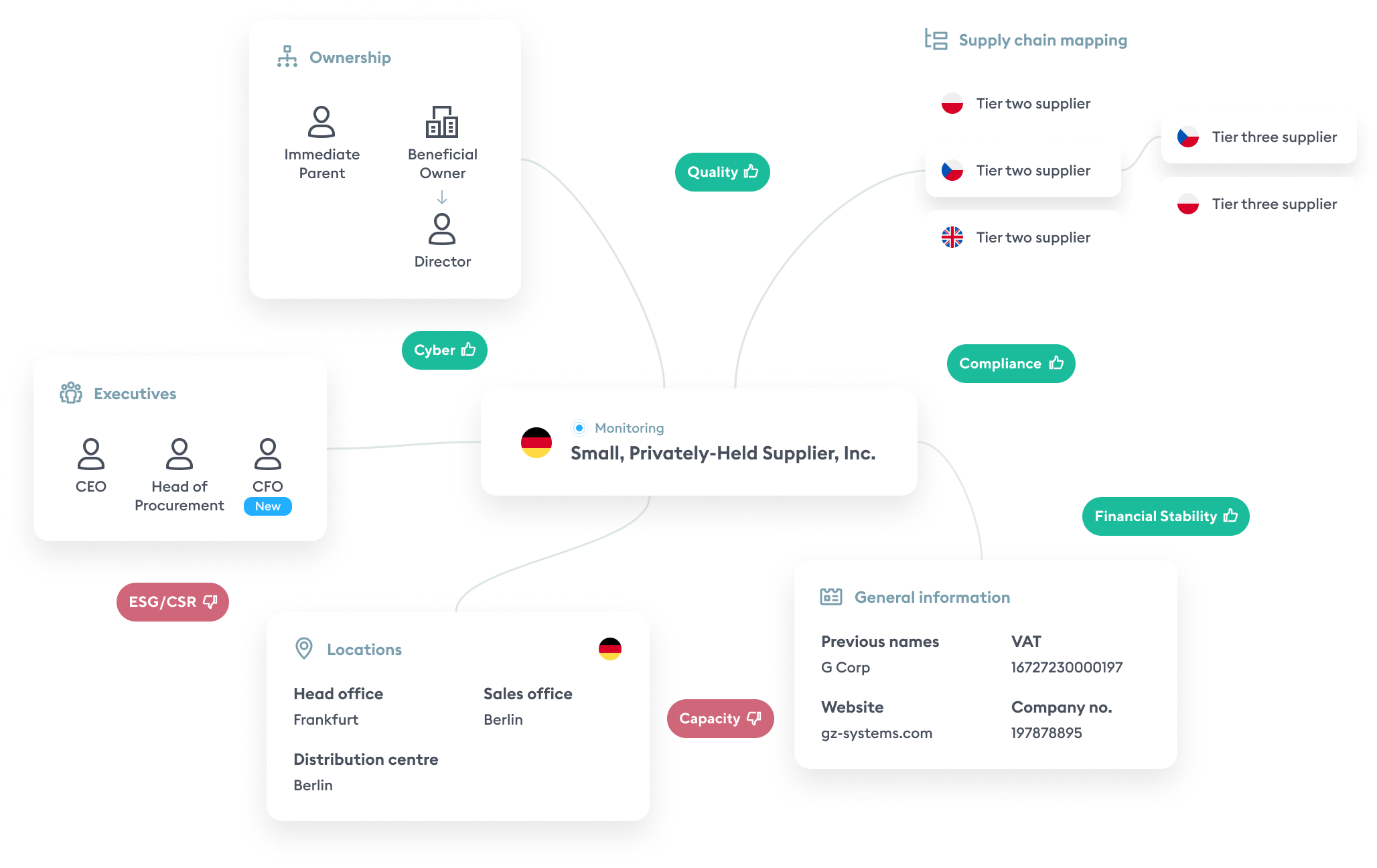 Used by hundreds of procurement and supply chain teams
Ensure regulatory compliance & best practice
We help our customers
reduce risk and friction
Our customers are from a range of business sizes, regulatory environments and sophistication needs when it comes to third party risk management.
That's why we've developed tailored solutions to meet the needs of our customers. Ranging from an all-in-one, quick solution to implement third party risk management best practices and meet regulatory demands, to a more enterprise-focused solution that brings a holistic view of vendor risk into one platform, making it easy for previously-siloed teams to collaborate and take action on supplier risks.
High risk / regulated mid-sized businesses
Looking for an all-in-one, quick solution for third party risk management?
Unregulated small / medium businesses
Looking for a light-weight Supplier Insight solution to monitor your supply chain?
Change the way your business does
procurement
Become more resilient
Avoid monetary costs of supply disruption
Avoid reputational cost of working with the wrong people
Exceed expectations
Exceed expectations of auditors, boards, customers, etc.
Maintain compliance/regulatory standards
Reduce the friction
Source more effectively
Onboard faster
Monitor proactively
Become a procurement
hero!
Be confident you've made the right choices
Conduct deeper due diligence
Identify risks and uncover opportunities
Actionable answers, not just 'data'
Demonstrate you're on top of things
Clear up to date view of risk
Proactive, real-time monitoring
Know what's going on, all the time
Collaborate with your business more effectively
Share insights and communicate risks
Engage and discuss with the business
Fits seamlessly into your workflow
How does
Contingent

work?

It's never been more important to stay on top of your supply chain and manage it strategically. Contingent helps put your team on the front foot with real-time supplier insights that inspire transparency, help you meet regulatory requirements, unlock opportunities and build resilience
All your suppliers in one place.
Insights at your fingertips
Data from 1000s of sources, across multiple insight domains, delivered into one platform. It's never been easier to assess new or existing suppliers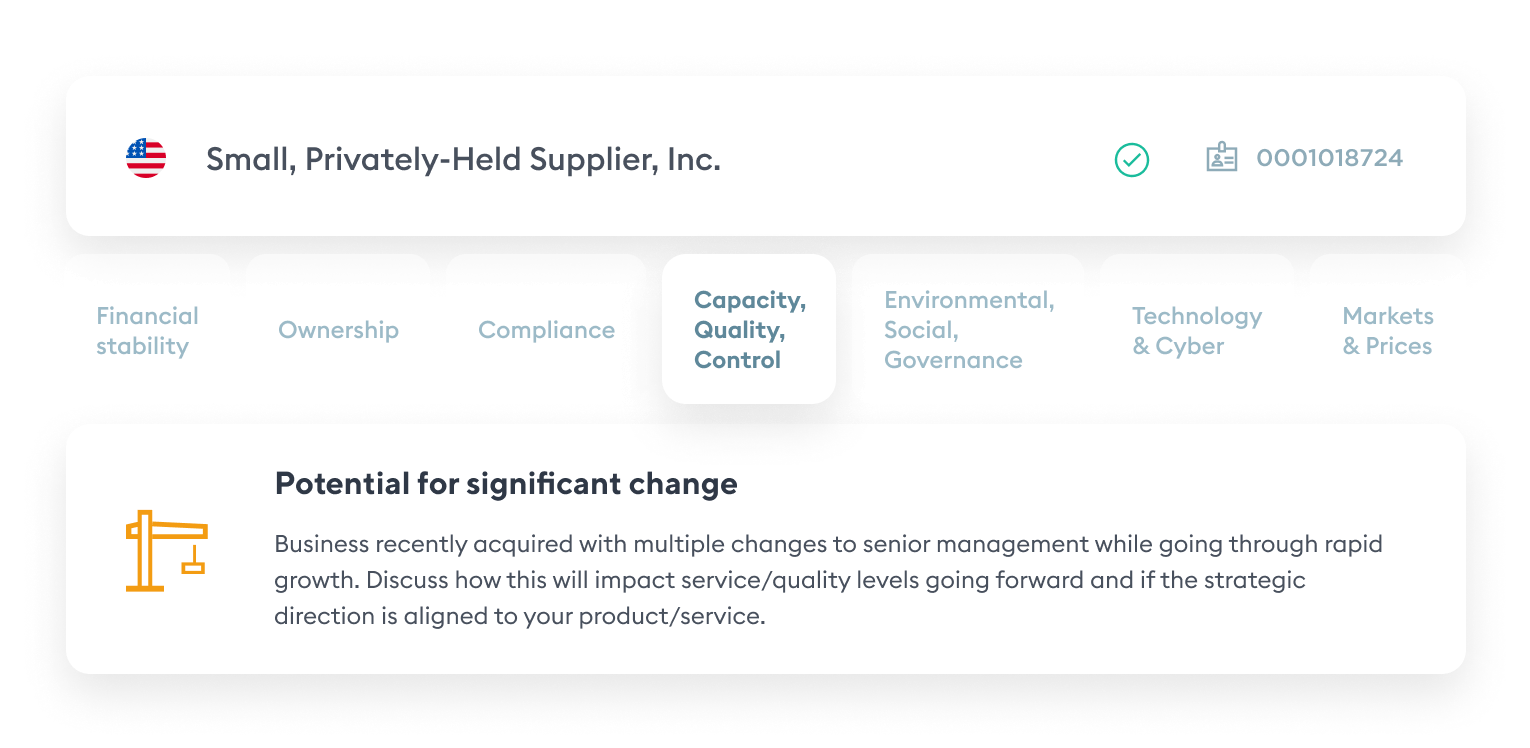 Real-time monitoring.
No more surprises
Proactively monitor your suppliers for real-time updates across your whole supply chain. You'll always be the first to know.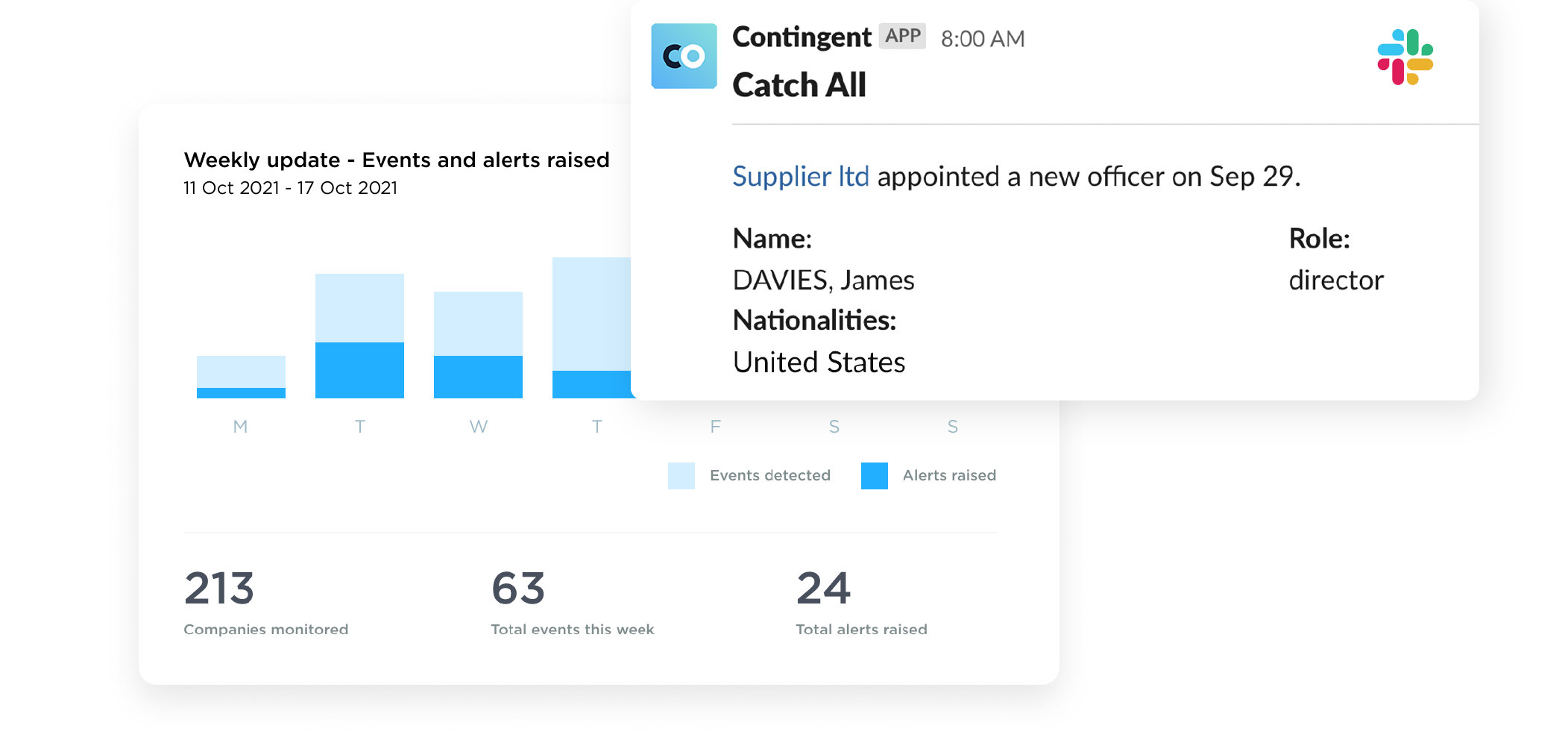 Collaborate with the rest of the
business
Contingent makes it easy for you to share supplier insights instantly, so you can engage strategically with key stakeholders and help drive the business forward